I had fun today @blintkreig and @Atraangelis!
And for the record, after the hefty battle of Quandarant E6 between the Vasyrians and the Altarians, the Altarians were left with minimal galactic resources. This left the Chalukans enough time to build a formidable armada. And while the Vasyrians were more advanced, they could not outlast the sheer numbers of the Chalukans. And after a battle of attrition, the Vasyrians conceded.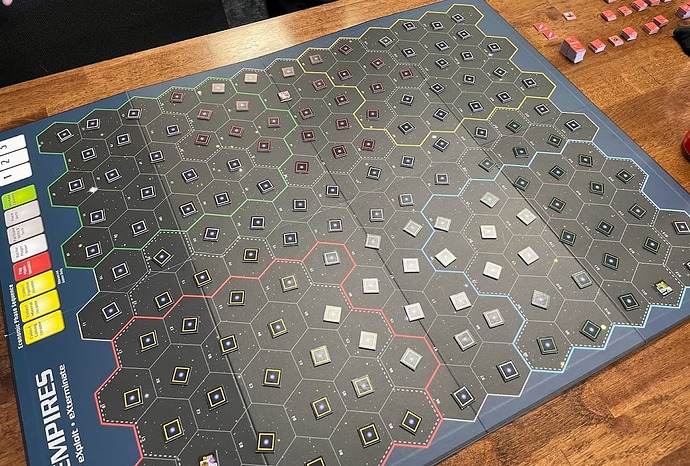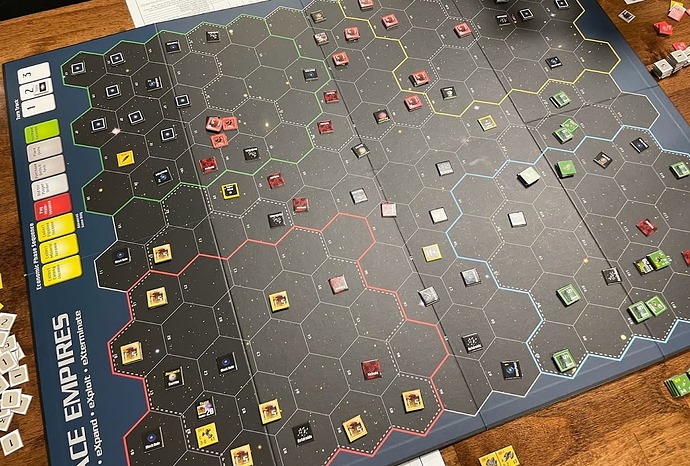 Great game day!
That was a defining fight, cost me dearly. Cant wait to try it again with some of the more advanced stuff.
Good game!